Wyndemere Golf And Country Club Completes The White Course Renovation
The renovation of the final 9 of the 27 holes at Wyndemere has now been completed. Wyndemere's General Manager/COO, Jimmy Lynn explains, "The White Course project was a soup to nuts renovation including:

Completely renovated USGA greens, wall to wall irrigation system with state-of-the-art electronic monitoring, new tee boxes, asphalt cart paths were removed and concrete paths were installed around all tee and green complexes combined with screening and back to nature areas, new concrete cart paths around the clubhouse and the cart barn, greens were planted with Tifeagle and the rest of the course is wall to wall Celebration Bermuda grass. All new range equipment including bag stands, benches, ball washers, ice coolers, tee box dividers, Titleist range balls, new flags, new flag sticks and tee and yardage markers. The bunker sand was also replaced with new ParAngle sand. We have just "modernized" the entire White course and look forward to finishing the other two nines over the next two summers!
"The project was contracted and managed in house by the General Manager/COO, Jimmy Lynn and the Golf Course Superintendent, Aaron Ohloff.
Here are some comments from our members who played the new white course:

"The White Course is one of the most beautiful in Naples."

"The improvements to the White Course have created both a fair and challenging test for all golfers regardless of skill level."

"The design of every hole on the White Course is memorable."
Contact us for more information about Wyndemere Golf & Country Club in Naples Florida.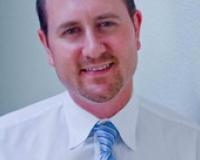 Rowan Samuel has lived many lives. Originally from Zimbabwe (Rhodesia), he and his family immigrated to the U.S. in 1980 to escape the brutal Mugabe regime - they lost everything when they came to Am....