Zillow CEO Spencer Rascoff Sold Home For Much Less Than Zestimate
Many of Buyers and Sellers tend to use online tools to try to get an idea of their real estate values. Zillow is one of the major players in the online space and I'm sure is one you are familiar with. But, what consumers don't realize is that Zillow uses aggregrate data to determine values. In more complex markets, like Naples Florida, where there can be major variances by neighborhood and location, Zillow has problems. A great example of how this issue is via Zillow's own CEO, Spencer Rascoff, who was recently in the news when his home sold for much less than his own Zestimate!
On February 29, Rascoff sold a Seattle home for $1.05 million, 40 percent less than the Zestimate of $1.75 million shown on its property page a day later.The gap between the Zestimate of Rascoff's former property and its sales price has decreased only modestly since then. Zillow readily acknowledges that Zestimates can be inaccurate, but some consumers can still take them at face value, causing headaches for agents.

'We missed'
Zestimates on Rascoff's former home have certainly been overstating the property's value, said Zillow Chief Analytics Officer Stan Humphries.
"The fact that we missed and there are empirical reasons we missed — that's a great conversation that real estate agents should have" with consumers, he said, citing the property's irregular lot and location on a busy road as partly responsible for its Zestimate's inaccuracy. In July, the Zestimate of Rascoff's former property wouldn't have raised the eyebrows of anyone who's familiar with automated valuation models (AVMs). At $1.388 million, the property's Zestimate was 7.3 percent higher than its listing price of $1.295 million at the time. Since Zillow only shows revised historical Zestimate data on property pages, the home's property page currently indicates that the property's Zestimate was around $1.6 million in July 2015, somewhere in the neighborhood of $200,000 more than the Zestimate that actually appeared on its property page on July 17, 2015.
'The classic luxury homes problem'
Zillow Senior Economist Skylar Olsen added that the Zestimate of Rascoff's home represents "the classic luxury homes problem". "Zestimates can't take into account "non-quantifiable facts," such as layout design or lighting, and these facts can have much more of an effect on the values of luxury homes than less expensive properties, she said. Irregular lot sizes or proximity to 'arterial' roads can sometimes throw off Zestimates as well. Real estate agents can see how special features impact a property's value, but the "Zestimate algorithm can't know" and "at this point in time, it's not designed to know," she said.
While Zillow says on its website that most consumers understand that Zestimates truly are only estimates, the listing portal concedes that, sometimes, "someone will come along that insists on setting the price they are willing to buy or sell for based solely on the Zestimate". This is why using Zillow in a luxury market like Naples can be very problematic so be sure to talk with an agent (like us!) who really knows the market to help guide you in your next Naples area real estate transaction.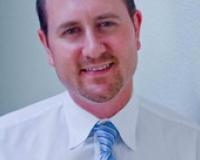 Rowan Samuel has lived many lives. Originally from Zimbabwe (Rhodesia), he and his family immigrated to the U.S. in 1980 to escape the brutal Mugabe regime - they lost everything when they came to Am....